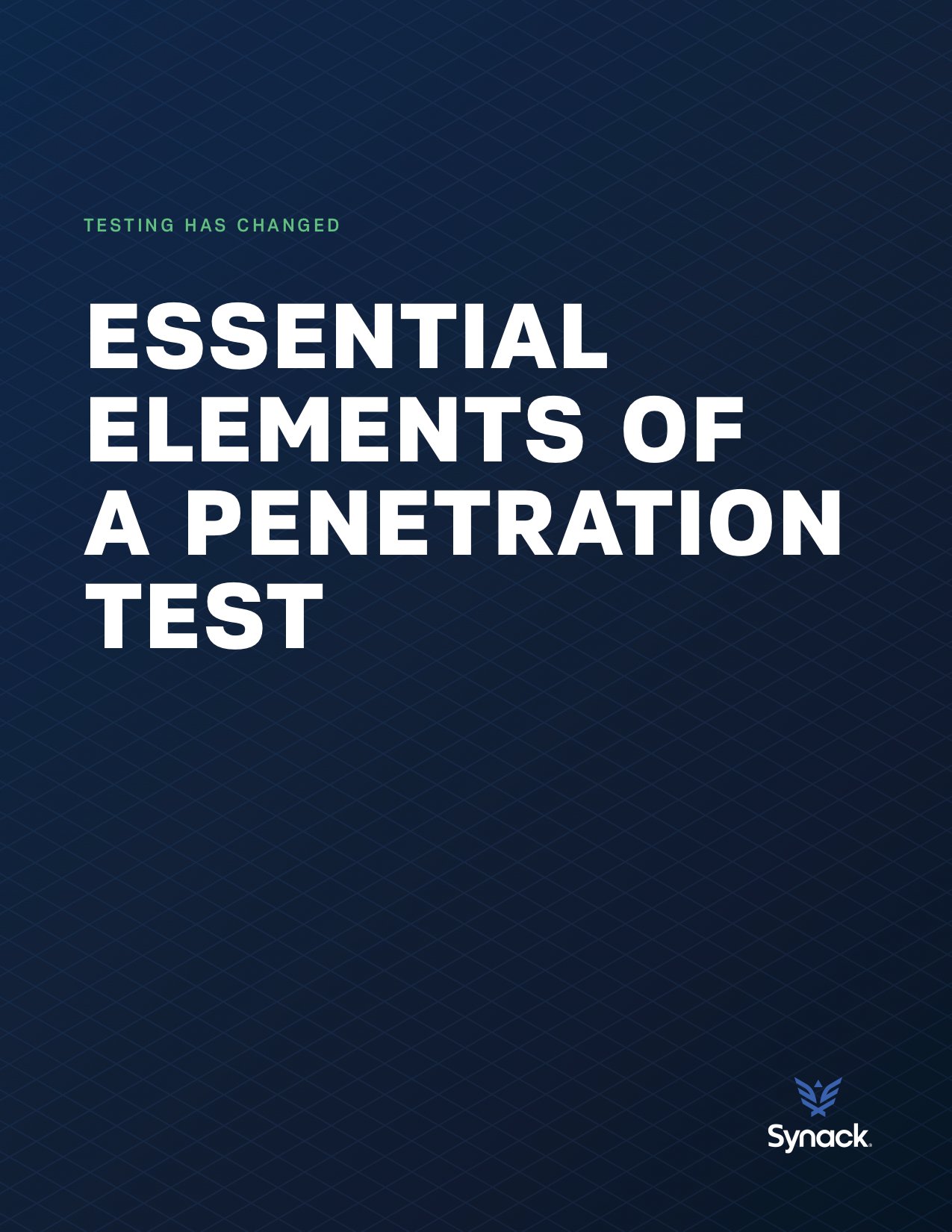 Essential Elements of a Penetration Test
It is estimated that up to $5.2 trillion in global value is at risk of cybercrime over the next five years. To protect themselves from being hacked and in response to increased compliance and regulations, organizations have traditionally performed penetration testing once or twice a year.
A growing number of development organizations build and release new code multiple times per day and on average, more than 180 vendors access a company's network in any given week. In a world where the threats are constant and evolving, where we face an alarming shortage of talent in cybersecurity, and where consumer expectations demand we push out new releases daily, the practice begs to be modernized.
The Essential Elements of a Penetration Test reveals:
What components to include to get the highest ROI from your penetration testing program.

How to launch a successful penetration testing program within your organization.

How a traditional penetration test stacks up against crowdsourced penetration testing.

Why security teams find crowdsourced pen testing to be more effective and efficient.