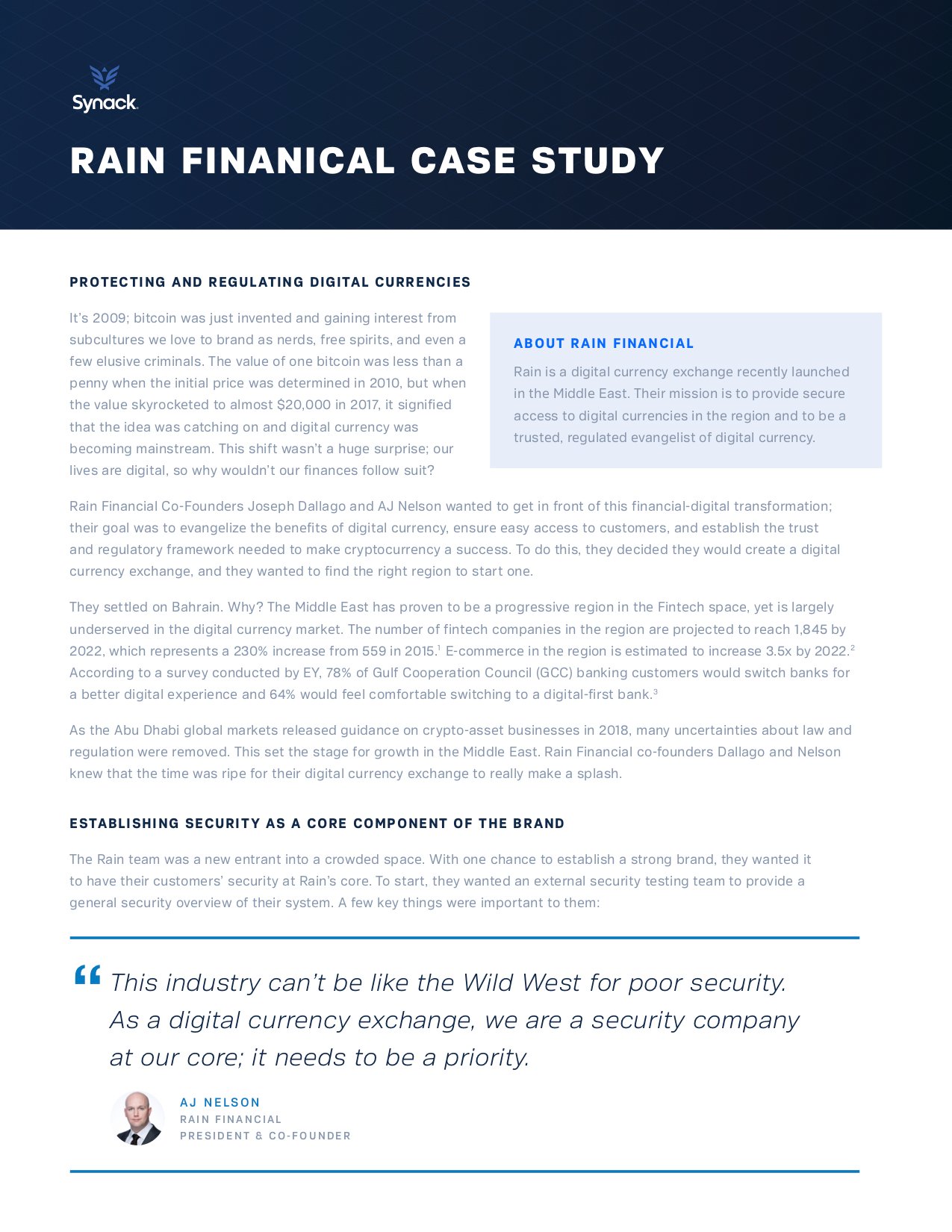 Rain Financial Case Study
Rain Financial founders AJ Nelson and Joseph Dallago share how Synack's Crowdsourced Security Testing delivers a quality penetration test, adversarial intelligence, and security audit that Bahrain's recently-launched currency exchange needs to mitigate cyber risk.
"This industry can't be like the Wild West for poor security. As a digital currency exchange, we are a security company at our core; it needs to be a priority."
— AJ Nelson, Rain Financial President & Co-Founder
Read more about Rain Financial's search for a proactive & business-enabling crowdsourced security solution.