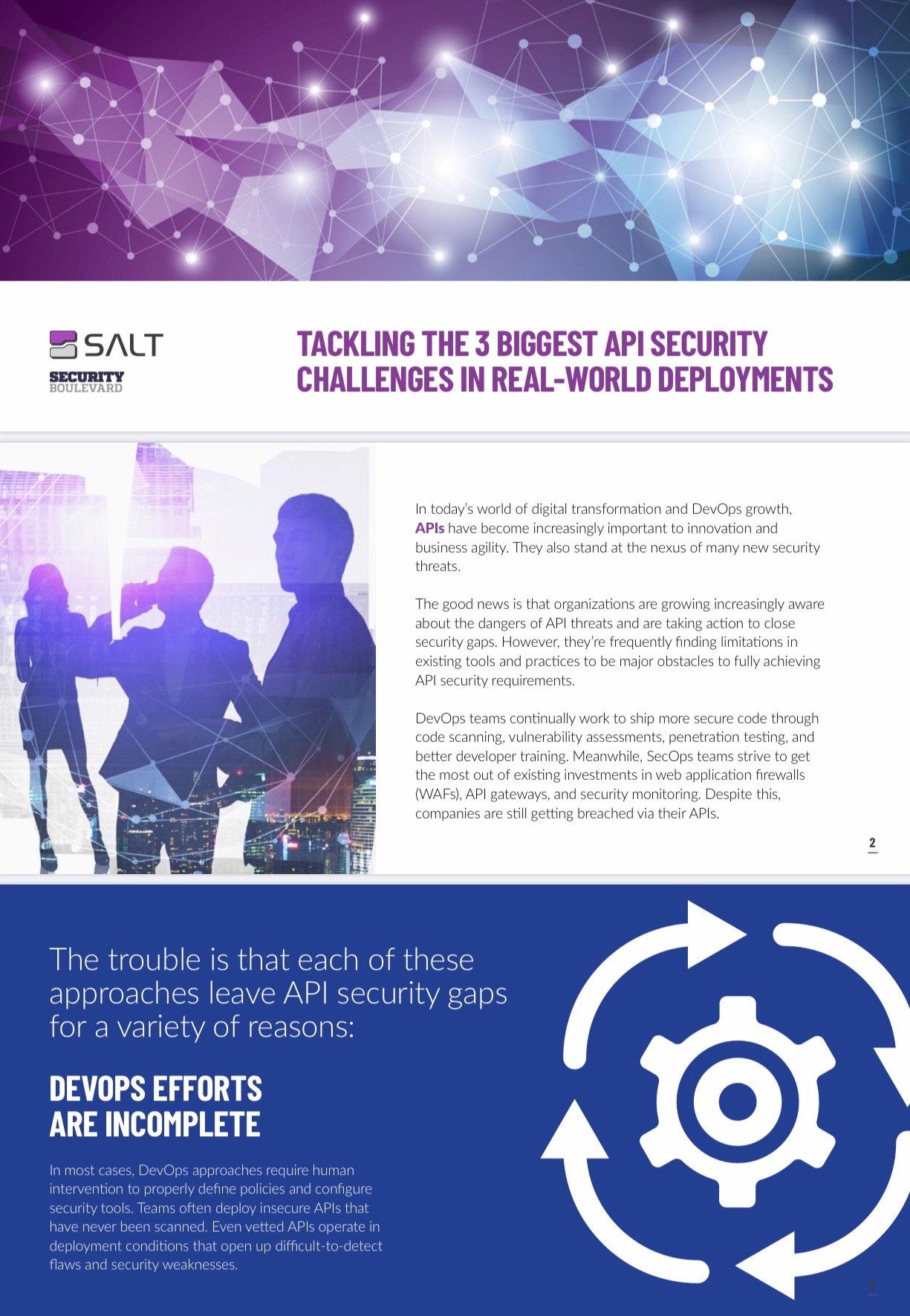 Tackling the 3 Biggest API Security Challenges in Real-World Deployments
In today's world of digital transformation and DevOps growth, APIs have become increasingly important to innovation and business agility. They also stand at the nexus of many new security threats.
The good news is that organizations are growing increasingly aware about the dangers of API threats and are taking action to close security gaps. However, they're frequently finding limitations in existing tools and practices to be major obstacles to fully achieving API security requirements.
DevOps teams continually work to ship more secure code through code scanning, vulnerability assessments, penetration testing, and better developer training. Meanwhile, SecOps teams strive to get the most out of existing investments in web application firewalls (WAFs), API gateways, and security monitoring. Despite this, companies are still getting breached via their APIs.
Download this eBook by Salt Security and Security Boulevard to learn about the top three API security challenges and how organizations can protect APIs in real-world environments.